Packaging and robotics: mixing, a copacking's feature.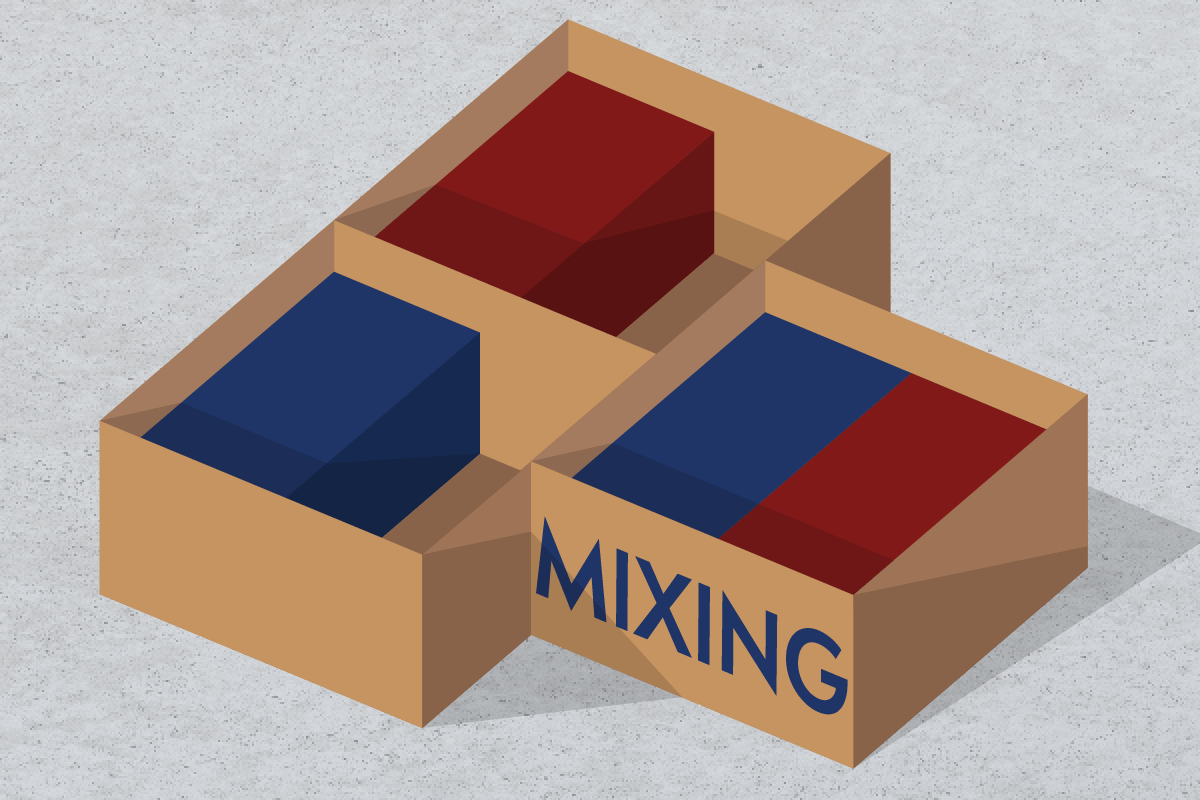 Following up on our blog article concerning packaging, a close-up on a specific industrial activity was needed: mixing.
Mixing is the name given to a workstation mixing different references on the same container.
For instance, an industrial produces dark chocolate biscuits and chocolate milk biscuits, but some retailers ask him to provide boxes containing both flavors. The industrial must, then, add a task in his process to mix these references, internally or through a logistics handler.
The demand for mixing has greatly increased in the last few years, as it allows retailers to simplify their shelving and/or reduce their stocks. Indeed, mixing is done in special containers, called "PAV" in french, which are shelf-ready packaging. These are mostly found in discount retailers stores.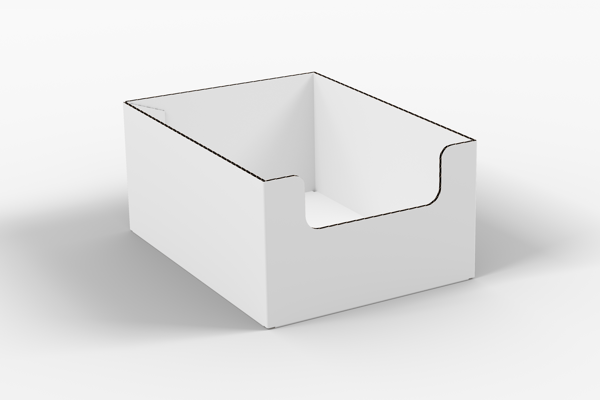 Currently, these tasks are made by hand, as they need more dexterity. Moreover, being a "niche" of packaging, mixing concerns most of the time small series that can't be robotized with standard solutions, because of a lack of flexibility and return on investment.
Automating mixing processes is possible!
The secret of a successful mixing process automation is segmentation.
Indeed, in most mixing processes, an operator is doing the task from the beginning to the end.
For instance:
The operator depalletizes and opens a box a chocolate milk biscuits and a box or dark chocolate biscuits;

He removes the half of the first box;

He fills the first box with products from the second box;

He fills the second box with the products from the first box;

He closes the boxes and palletizes them.
These are daunting tasks because they require many moves and handling. That is why the process can be revised in order to segment the different tasks and make them elementary.
The operator depalletizes, opens both boxes and drops them on parallel conveyors;

A robotic cell ensures the mixing of the products;

The mixed boxes are conveyed to the operator who closes and palletizes them.
The palletization operation can also be robotized, in a second phase.
Thus, the operator becomes the line supervisor and ensures the correct functioning of the line while opening/closing the boxes and ensuring a global quality control.
The cadency of the line can be increased up to 50%¹ thanks to the partial robotisation of the workstation and allows, then, a quick return on investment.
Any needs for boosting the results of your mixing workstations?
¹ Study performed by Niryo with client cases.